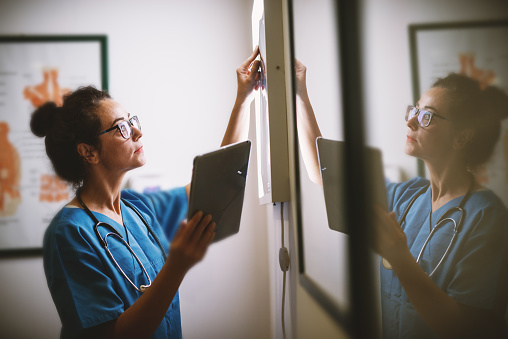 The Advanced Practitioner Society for Hematology and Oncology (APSHO) welcomes more than 900 advanced practitioners—nurse practitioners, physician assistants and pharmacists—from Memorial Sloan Kettering Cancer Center (MSK) as its first institutional members.
APSHO, now 2,400 members strong, is the only society dedicated to an interdisciplinary team approach to cancer treatment. The society's mission is to improve the quality of care for patients with cancer by supporting critical issues in educational, clinical, and professional development for advanced practitioners in hematology and oncology.
As the world's oldest and largest private cancer center, MSK has devoted more than 135 years to exceptional patient care, influential educational programs and innovative research to discover more effective strategies to prevent, control and, ultimately, cure cancer. MSK is home to more than 20,000 physicians, scientists, nurses and staff united by a relentless dedication to conquering cancer. Today, it is one of 51 National Cancer Institute-designated Comprehensive Cancer Centers, with state-of-the-art science and technology supporting groundbreaking clinical studies, personalized treatment, and compassionate care for patients. MSK also trains the next generation of clinical and scientific leaders in oncology through continually evolving educational programs, here and around the world. Year after year, MSK is ranked among the top two cancer hospitals in the country, consistently recognized for their expertise in adult and pediatric oncology specialties.
"Institutional membership demonstrates the highest commitment to both patients and the advanced practitioners who care for them," commented Wendy Vogel, MSN, FNP, AOCNP®, APSHO's Executive Director. "The interdisciplinary team approach to cancer care is the best hope for improved patient outcomes. We are delighted that MSK is working with APSHO to provide critical clinical information and professional education to their advanced practitioners."
"I am constantly exploring ways to ensure that our advanced practice providers have access to relevant, quality educational materials to promote their continual clinical and professional growth," said Aaron M. Begue, MS, RN, CNP, Executive Director of Advanced Practice Providers at MSK. "We were fortunate to connect with APSHO to provide access for our clinicians. We also appreciate the inclusiveness of APSHO in welcoming nurse practitioners, physician assistants, and pharmacists. These three professions work together every day to care for patients, and it makes perfect sense that they should all have access to the same relevant and high-quality educational resources."
Institutional membership with APSHO provides institutions significant discounts on membership and clinical education, a cost savings that is essential at a time when educational budgets are shrinking and the science of oncology is expanding. The society offers advanced practitioners a rich network of oncology professionals to collaborate with. APSHO's mentoring program gives professionals the opportunity to share expertise and best practices with colleagues across the country. The official journal of APSHO, the Journal of the Advanced Practitioner in Oncology, is a peer-reviewed, indexed publication that provides information on clinically relevant, evidence-based practice.
Learn more about APSHO at APSHO.org.
About APSHO
The Advanced Practitioner Society for Hematology and Oncology (APSHO) is a society for advanced practitioners: nurse practitioners, physician assistants, pharmacists, clinical nurse specialists, and other oncology health-care professionals. The mission of APSHO is to promote oncology patient care that is high quality, cost effective, and delivered through collaborative practice models by optimizing the role of the advanced practitioner as an integral member of the care team.